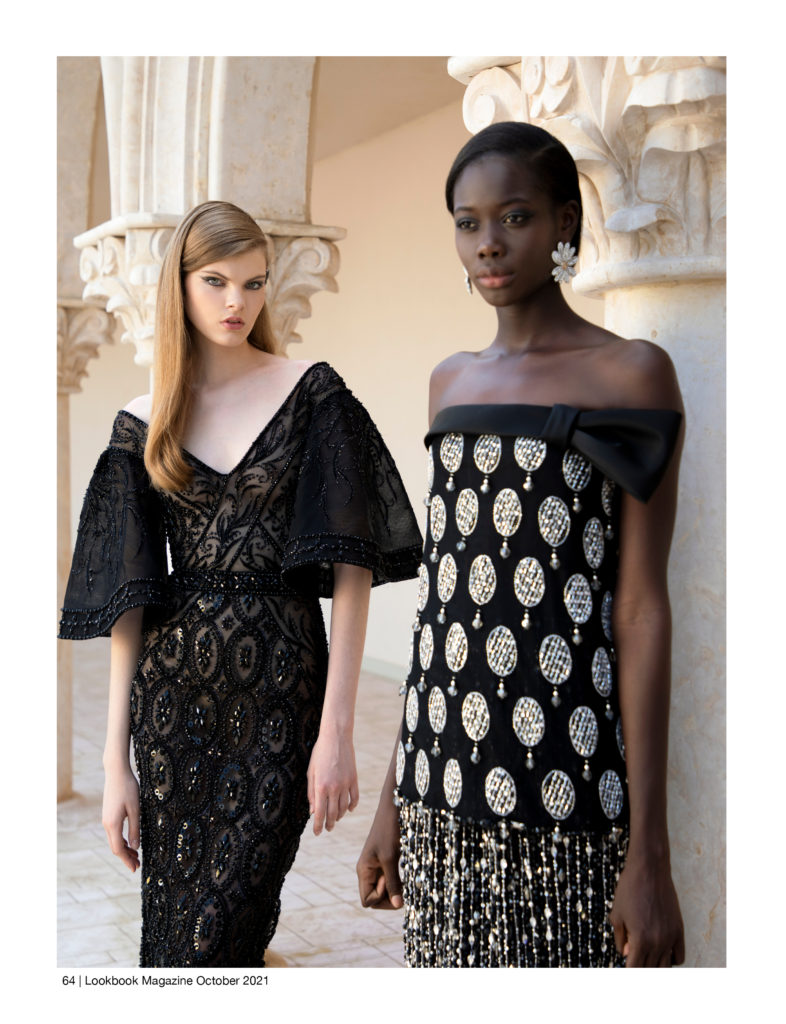 Georges Hobeika
Couture Fall-Winter 2021-22
Maison Georges Hobeika builds the leitmotiv of its Couture fall-winter 2021/22 collection on the minimal extravagance and joyful romanticism of the sixties. Inspired by the Mod movement, a host of evanescent silhouettes develops – from coat to sheath – its harmonious lines and delicate details to evoke the happiness of an elegant and festive era.
Georges Hobeika's recognizable heritage and highly desirable vision combines the emanation of a vintage spirit with the evocation of a decade of recklessness to carve unique creations celebrating a way of life dedicated to freedom. The emblematic signature of the Maison is expressed by virtuoso associations of feathers and sparkling crystals, but also by outfits shrouded in mystery and sobriety that carry a fresh and new glance on Couture
Providing a new demonstration of their unrivaled expertise, the Maison's atelier tame precious fabrics that seem illuminated by the soft lights and refined colors of a strong winter sun. Sophisticated embroideries compose sumptuous patterns inspired by nature on majestic waves of organza. This incomparable know-how illustrates a dynamism allowing all variations, between transparency or modesty, simplicity or sumptuousness, modern or classic: a universal hymn to life, grace and lightness, dedicated to all women, of all generations.