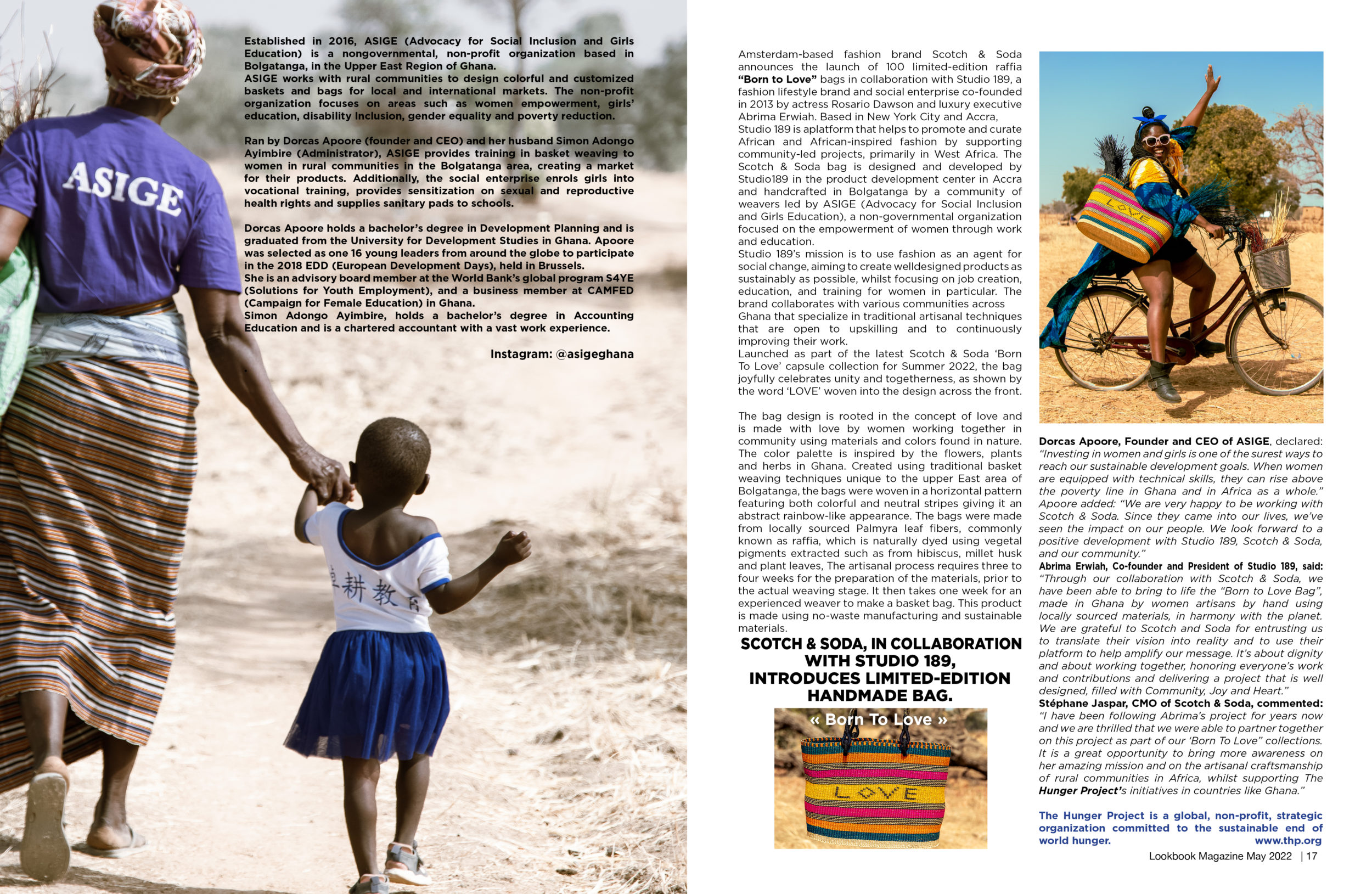 Established in 2016, ASIGE (Advocacy for Social Inclusion and Girls Education) is a nongovernmental, non-profit organization based in Bolgatanga, in the Upper East Region of Ghana.
ASIGE works with rural communities to design colorful and customized baskets and bags for local and international markets. The non-profit organization focuses on areas such as women empowerment, girls' education, disability Inclusion, gender equality and poverty reduction.
Ran by Dorcas Apoore (founder and CEO) and her husband Simon Adongo Ayimbire (Administrator), ASIGE provides training in basket weaving to women in rural communities in the Bolgatanga area, creating a market for their products. Additionally, the social enterprise enrols girls into vocational training, provides sensitization on sexual and reproductive health rights and supplies sanitary pads to schools.
Dorcas Apoore holds a bachelor's degree in Development Planning and is graduated from the University for Development Studies in Ghana. Apoore was selected as one 16 young leaders from around the globe to participate in the 2018 EDD (European Development Days), held in Brussels.
She is an advisory board member at the World Bank's global program S4YE (Solutions for Youth Employment), and a business member at CAMFED (Campaign for Female Education) in Ghana.
Simon Adongo Ayimbire, holds a bachelor's degree in Accounting Education and is a chartered accountant with a vast work experience.
Instagram: @asigeghana
.