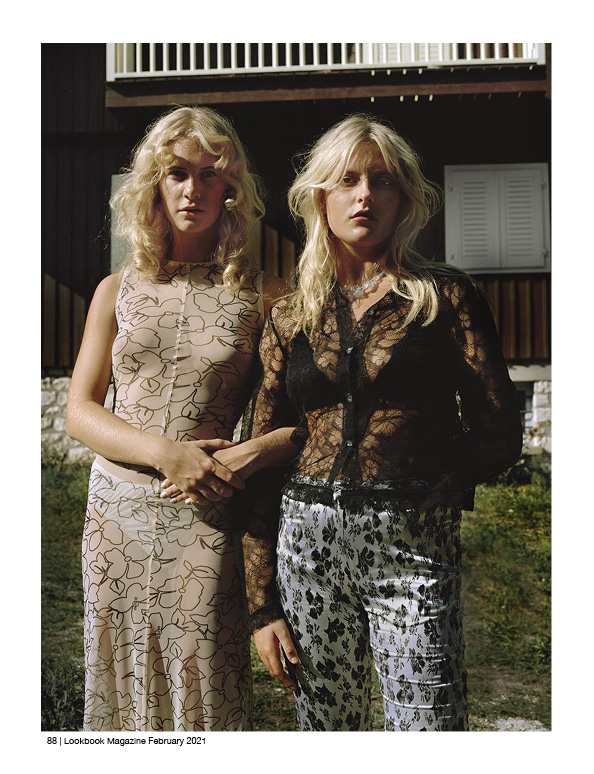 ZALANDO
Berlin: July 16. 2020. Zalando SE launches
a new collaboration to generate a more
sustainable capsule collection, exclusive to
Zalando. The Winter 2020 'Small steps. Big
impact. by Zalando.' capsule collection guides
consumers to make more sustainable decisions
when it comes to fashion, without compromising
on style. After a successful launch of the first
'Small steps. Big impact. by Zalando' brand
collaboration in January 2020, Zalando has
extended the concept to include both mens
and womenswear. This time, the collection has
been brought to life by eight European brands;
Closed, Designer's Remix, Henrik Vibskov,
Holzweiler, House of Dagmar, Mother of Pearl,
Mykke Hofmann and Progetto Quid.
Zalando has united some of the most creative
and innovative minds from the fashion industry
to create the 116-piece collection. The
contributing brands, from Scandinavia, Germany,
Britain and Italy, were chosen based on their
values surrounding sustainability and were given
a brief challenging them to generate a conscious
collection under a common aesthetic, keeping
a focus on using sustainably certified materials.
'Small steps. Big impact. by Zalando.' brings to
light a constructive conversation and an intercollaborative effort between the brands to work
towards a more sustainable industry.
"Sustainability has become one of the most
important topics for Premium designers. We
live in a world of ever-increasing social and
environmental consciousness – it is of utmost
importance that we provide our customers with
these options without compromising on style, and
quality," says Lena-Sophie Roeper, Director of
Buying Premium, Zalando. "Our aim is to inspire
customers to shop more sustainably and we are
glad to do this together with our brands, proving that collaboration is the way to go."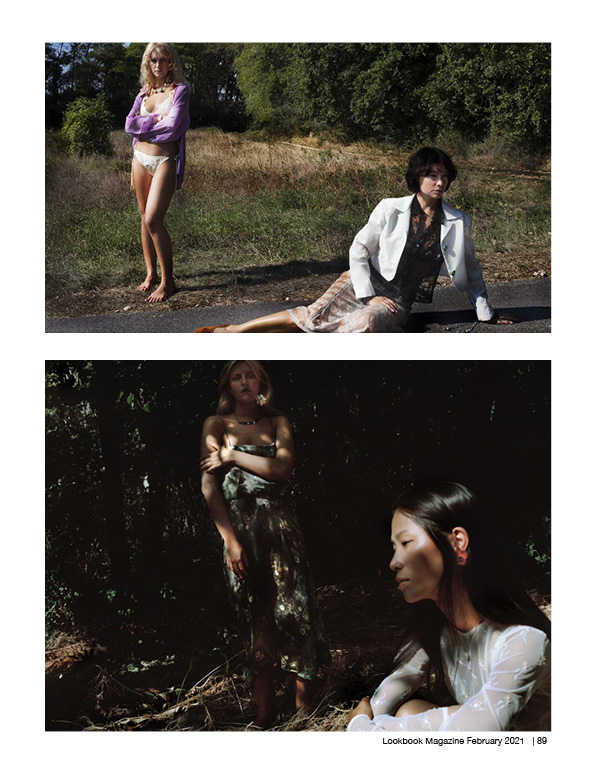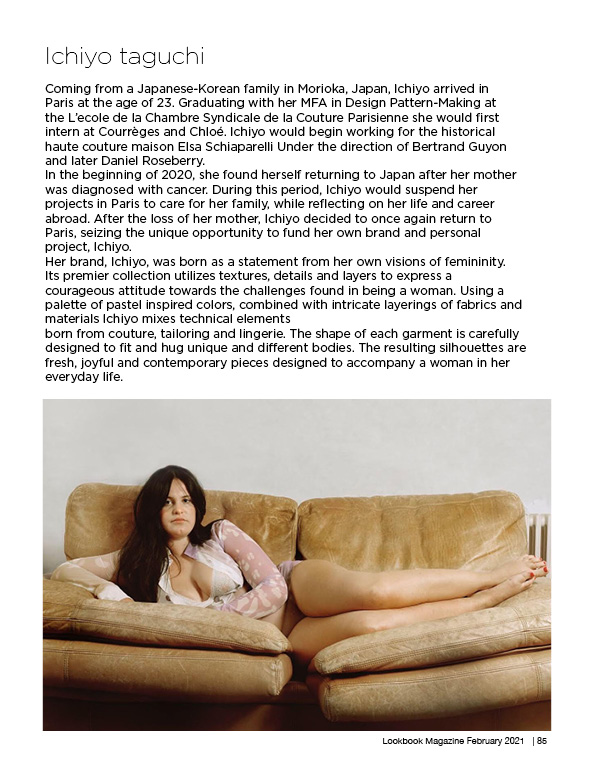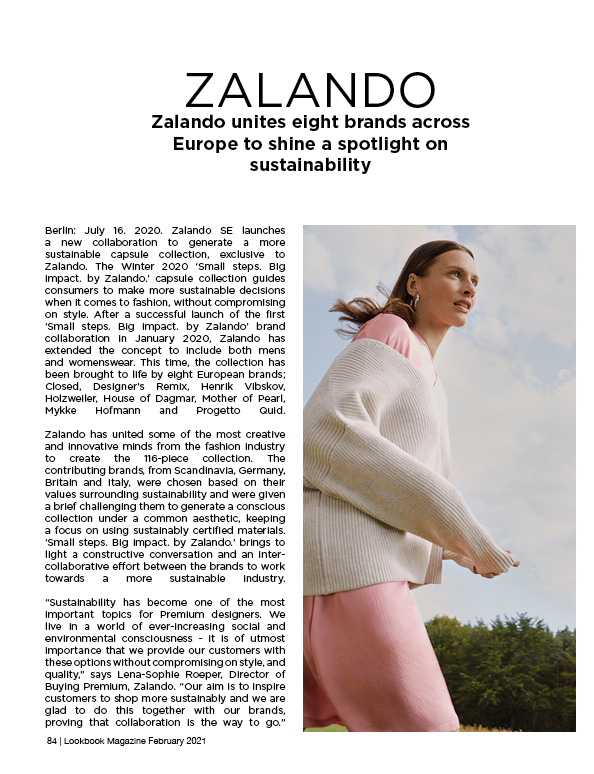 Ichiyo taguchi
Coming from a Japanese-Korean family in Morioka, Japan, Ichiyo arrived in
Paris at the age of 23. Graduating with her MFA in Design Pattern-Making at
the L'ecole de la Chambre Syndicale de la Couture Parisienne she would first
intern at Courrèges and Chloé. Ichiyo would begin working for the historical
haute couture maison Elsa Schiaparelli Under the direction of Bertrand Guyon
and later Daniel Roseberry.
In the beginning of 2020, she found herself returning to Japan after her mother
was diagnosed with cancer. During this period, Ichiyo would suspend her
projects in Paris to care for her family, while reflecting on her life and career
abroad. After the loss of her mother, Ichiyo decided to once again return to
Paris, seizing the unique opportunity to fund her own brand and personal
project, Ichiyo.
Her brand, Ichiyo, was born as a statement from her own visions of femininity.
Its premier collection utilizes textures, details and layers to express a
courageous attitude towards the challenges found in being a woman. Using a
palette of pastel inspired colors, combined with intricate layerings of fabrics and
materials Ichiyo mixes technical elements
born from couture, tailoring and lingerie. The shape of each garment is carefully
designed to fit and hug unique and different bodies. The resulting silhouettes are
fresh, joyful and contemporary pieces designed to accompany a woman in her
everyday life.