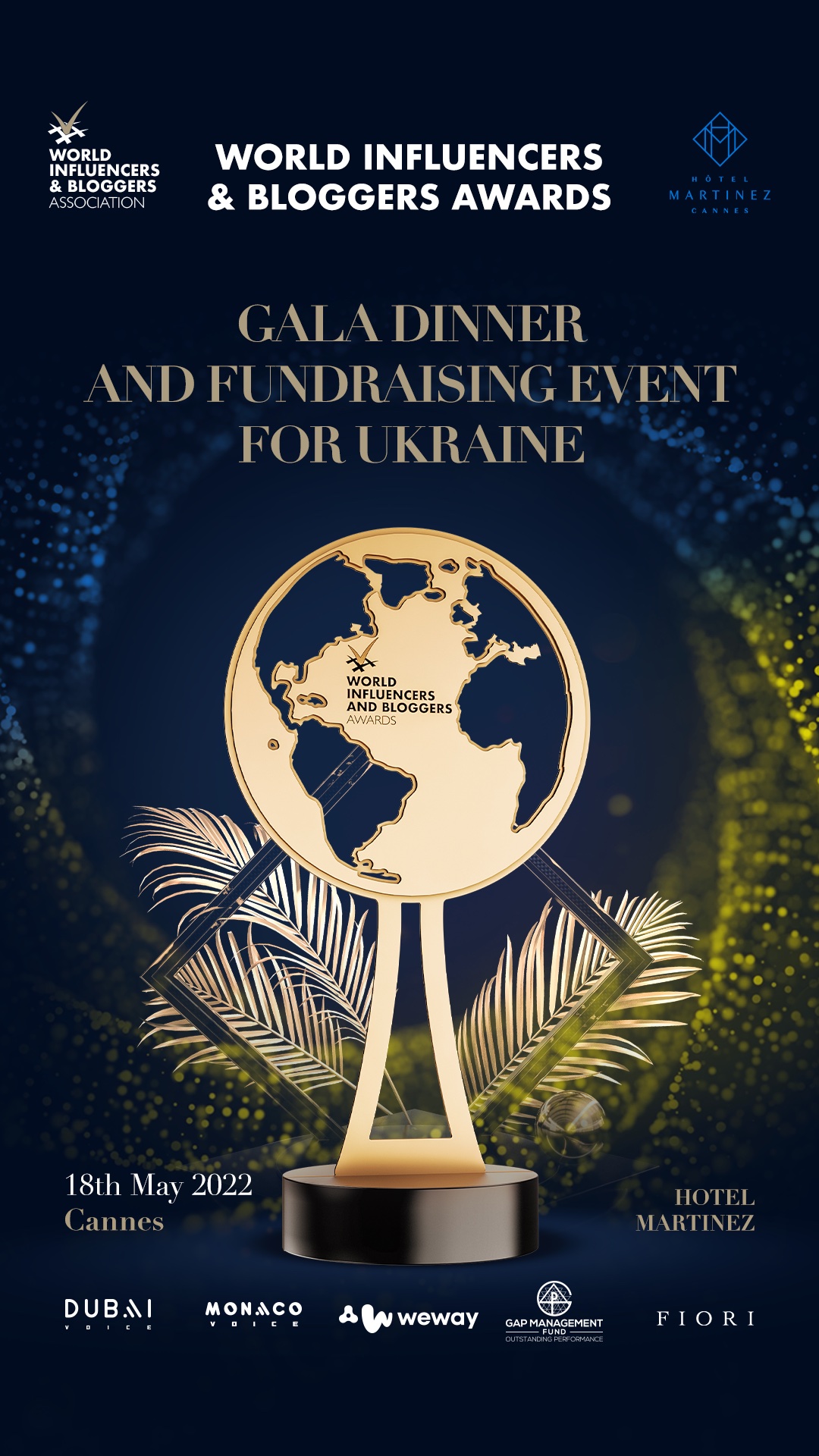 World Influencers and Bloggers Awards 2022 Ceremony and Fundraising Gala Dinner
The global award for the best opinion leaders and bloggers from all over the world has taken place annually since 2019 in Cannes at the Hotel Martinez during the Cannes Film Festival.
The fourth edition of the World Influencers and Bloggers Awards 2022 will honor the remarkable talents in various domains on 18th May 2022, Hotel Martinez, Cannes.
World Influencers and Bloggers Association feels obliged to draw the world's attention to the most critical matters of today: the value of human life and peace. In light of a shocking war against Ukraine, launched in a blatant violation of the world order, we are changing the format of the annual World Influencers and Bloggers Awards to a fundraising event.
We have to emphasize that in the 21st century, the world can't turn a blind eye to the insane actions of villains and violent dictators making other humans endure suffering, devastation, and death. We call on Influencers and all our members to support an initiative to address the needs of those affected by the Russian military attack in the very heart of Europe.
The collected funds will be allocated to humanitarian, medical, and psychological assistance and support for educational and rehabilitation programs for children who suffered in the war.
You can join and buy tickets at @wibaglobal
www.forum.wiba.global