The sunglasses are a signature accessory of the summer season and they're back. Standing on your nose, they give you a touch of diva and allow you to go out incognito. Who knows who is really hiding behind those black tinted glasses…
Be careful though, because to get this magnetic effect, sunglasses must be adapted to your face shape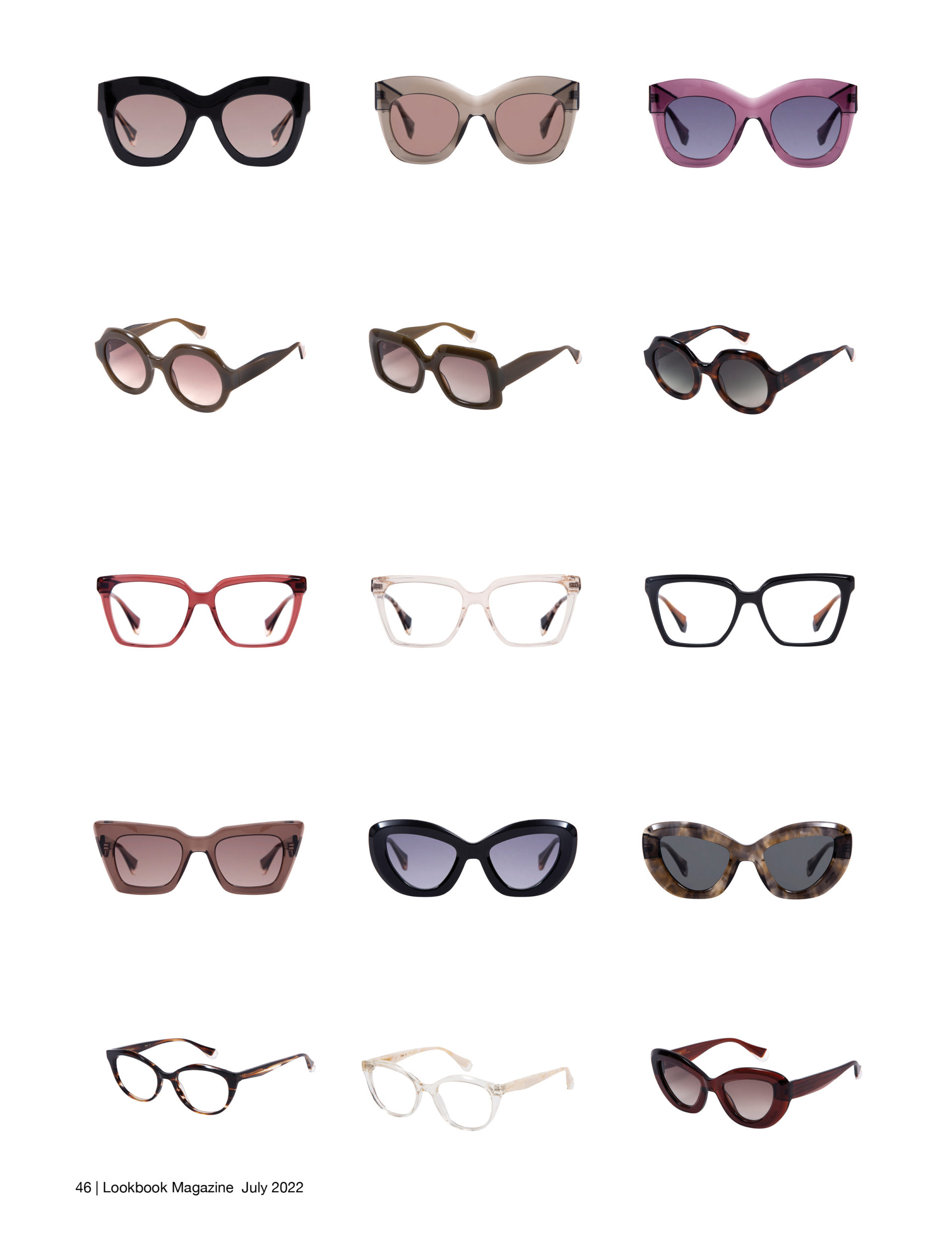 What sunglasses should I wear if I have a round face?
You've always been complimented for your doll-like face. With its smooth contours and fair proportions, it gives you an angelic look. Like Selena Gomez, Gigi Hadid or Drew Barrymore, you're one of those women who naturally look cute.
To structure your face, choose sunglasses with strong angles. It's the only way to structure your face. Graphic glasses and rectangular frames will suit you perfectly.
On the other hand, stay away from round glasses that give you a much too juvenile look and will emphasize the lack of delimitation of your face.
Which sunglasses should I wear if I have a square face?
Your features seem to have been drawn by the hand of God himself. Your jaw is well defined, in length as in width, your features are equal. Congratulations: you are one of the lucky ones.
If you are a man, you have a virile and elegant face. Why do you think Brad Pitt and Orlando Bloom are so successful with women? It's partly because of their square faces. Particularly sensual, this morphology causes the same effect on women. Angelina Jolie, Diane Krugger, Keira Knitley, their square faces have a magnetic charm.
To bring a little softness to your face, favor sunglasses more or less rounded, and avoid those too square or too geometric that will give you a "hard" look.
What sunglasses should I wear if I have a triangular face?
Whether you have a triangle or inverted triangle face, just read on.
To help balance your face, you might be tempted to opt for massive frames. Perhaps you've even considered wearing butterfly-shaped glasses? Beware, you're about to venture down a dangerously slippery slope.
Instead of trying to create volume with extravagant models, go for sobriety. The brilliance of triangular faces is revealed with sober sunglasses. The more sober, the better.
So it's in your best interest to go for slim frames. For a casual chic look, opt for Wayfarer-style sunglasses and moderate proportions.
If Vincent Cassel, Reese Whiterspoon and Victoria Beckham can wear sunglasses perfectly, why can't you?
What sunglasses should I wear if I have a long face?
You have fine features. This very aristocratic face shape can be difficult to accessorize. Wear very rectangular shapes and the rest of the world will think you're looking down on them. That's right… with this facial architecture, it's very easy to look pretentious.
To lighten your frame, you may be tempted to opt for thick or very bulky glasses. This isn't necessarily a good idea, because even the thinnest features look massive.
So what sunglasses should I wear if I have a thin face?
Look at Sarah Jessica Parker, and you will get the answer. Famous for her role in Sex and The City, the American actress knows how to magnify her square face. When she decides to wear sunglasses, she always wears slightly rounded, wide and with thin edges. It is an excellent choice.
For long faces, the ideal is to bet on slightly wider frames. Also, they should have a low arch to soften the features. If you're not sure, go for cat-eye and round frames. Both will look great on you!
Which sunglasses should I wear if I have an oval face?
According to fashion specialists, the oval face is the only one that can go for all types of sunglasses. Yes, you read that right. Like Rihanna or Jake Glihenhall, you look good no matter what kind of glasses you wear.
Your only concern will be to find models that match your style. Given the current offers, this shouldn't be too difficult.