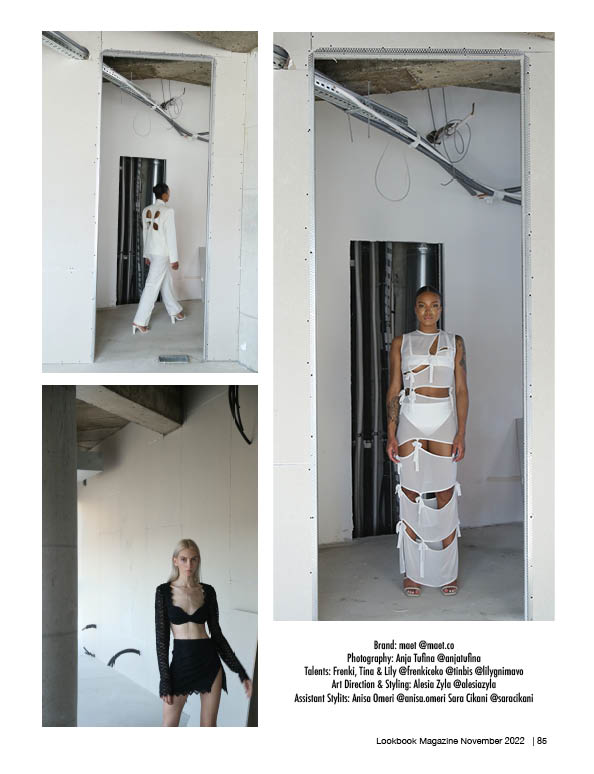 Maet is the first ready-to-wear fashion brand Made in Albania that captivates the creative soul. Designed by Alesia Zyla, Maet focuses on contemporary womenswear for the unconventional minimalist. Clothing pieces empower individuals to find their expression and creativity, even in the unusual and unknown. Every collection is unique and composed of designs that reflect elegance and craftsmanship. While every garment is hand-crafted and custom-made for your body. This way, you can ensure the perfect fit, every time.
In addition to their beauty, these pieces are sustainable, only making you feel even better while wearing them. Clothing garments are curated in-house by local Albanian women with sustainably sourced fabrics. At Maet, we feel as though it is our responsibility to uphold a better environmental future for all. This means designing and crafting made-to-order items. While this process might take longer, this wait increases the longevity of the world around us, and allows the fashion industry to produce more ethically
"Under Construction", the first collection of Maet, was inspired by the architecture of its future design space and studio. Whilst renovating, our designer was mesmerized by the curvature and lineage she observed. She was encapsulated by the simplicity, yet the beauty of the structure, thus inspiring "Under Construction".
'This collection is filled with emotion and symbolizes the release of generational growing pains. It conveys my personal experience of breaking free from a society that does not value the use of creativity, and finally being able to pursue your passion of fashion and design'. -Alesia Zyla
Brand: maet @maet.co
Photography: Anja Tufina @anjatufina
Talents: Frenki, Tina & Lily @frenkiceko @tinbis @lilygnimavo
Art Direction & Styling: Alesia Zyla @alesiazyla
Assistant Stylits: Anisa Omeri @anisa.omeri Sara Cikani @saracikani