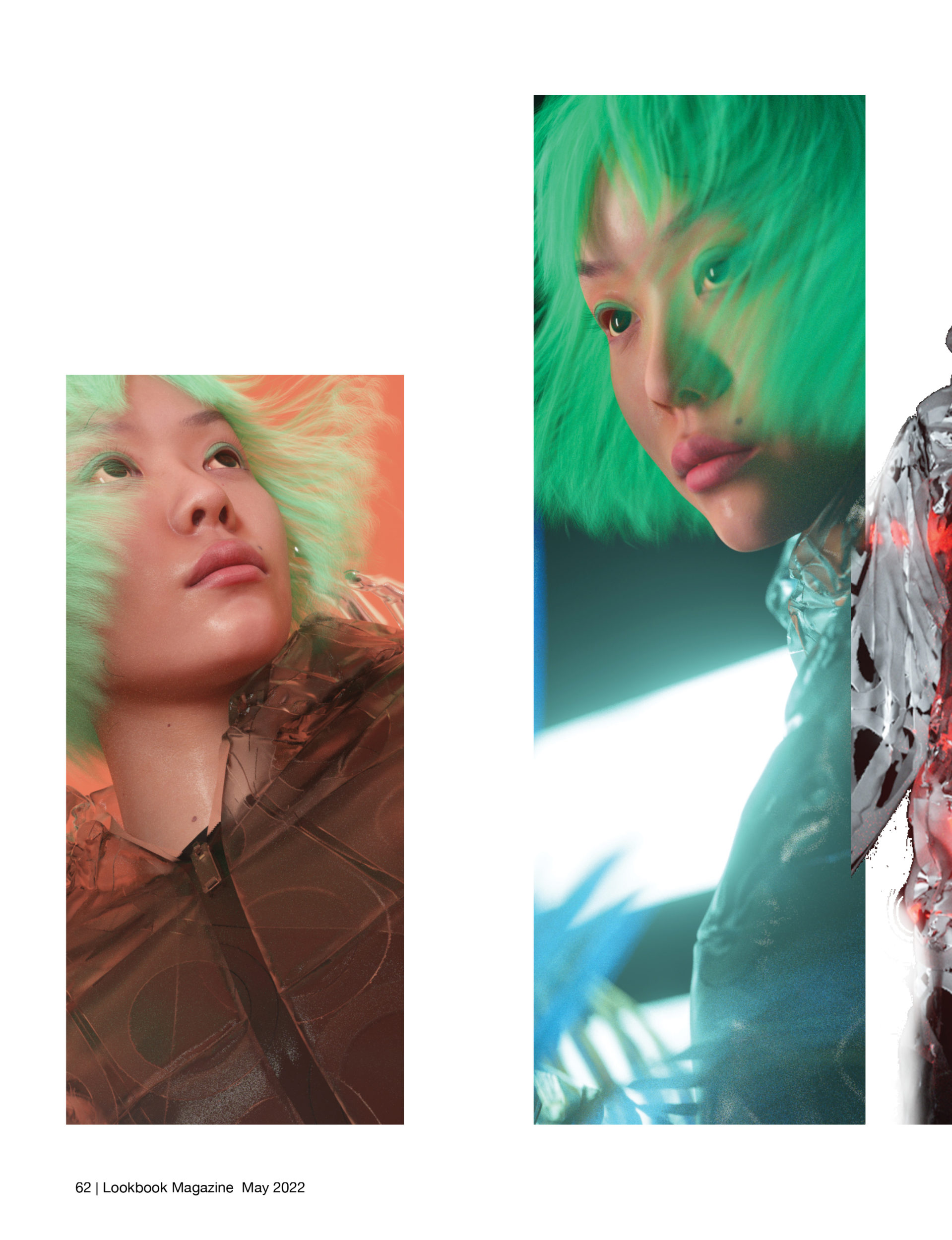 TIAGO MARINHO X
MOOSE KNUCKLES HEATMAKERS
The next move into the
connected word of NFTs and digital art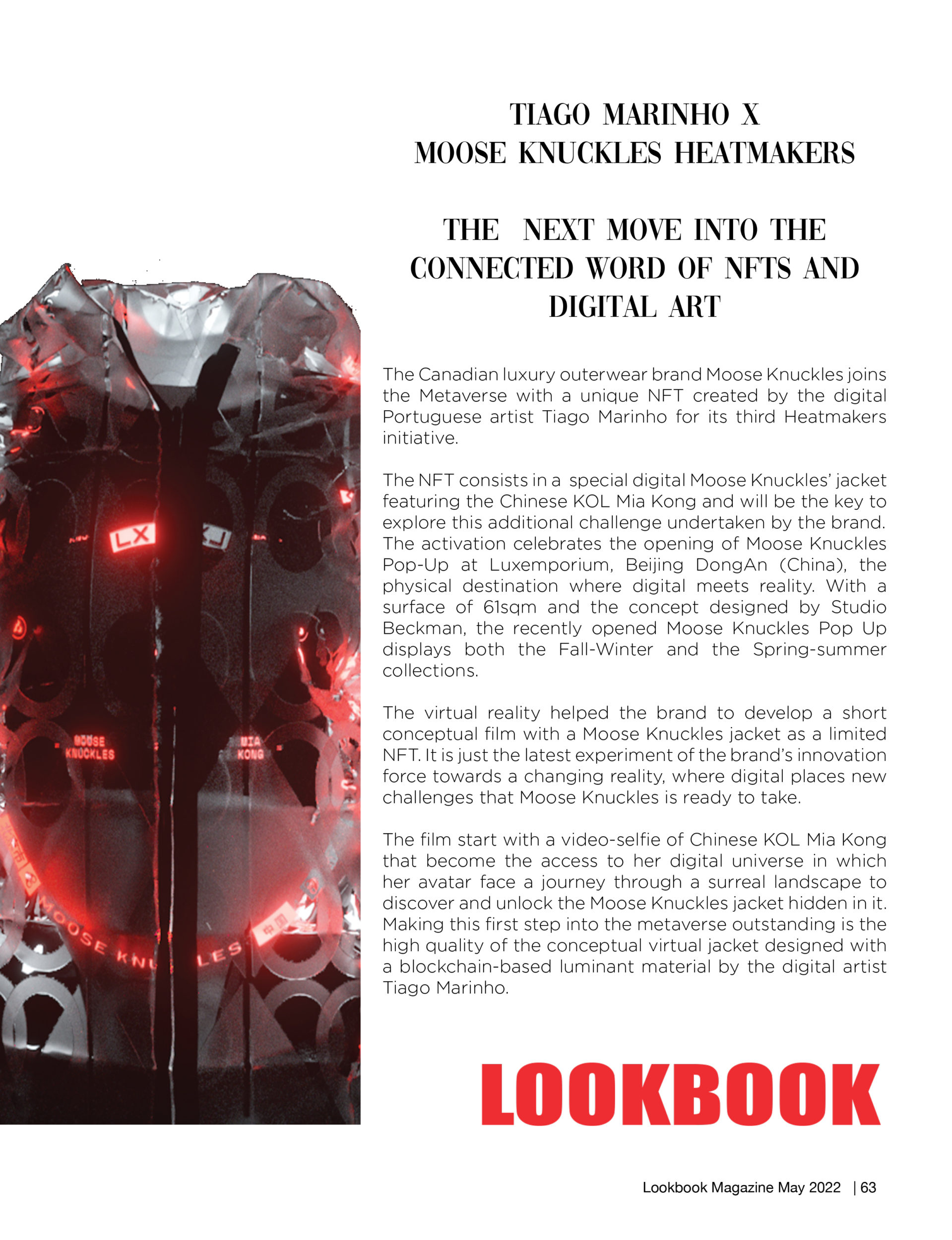 The Canadian luxury outerwear brand Moose Knuckles joins the Metaverse with a unique NFT created by the digital Portuguese artist Tiago Marinho for its third Heatmakers initiative.
The NFT consists in a special digital Moose Knuckles' jacket featuring the Chinese KOL Mia Kong and will be the key to explore this additional challenge undertaken by the brand.
The activation celebrates the opening of Moose Knuckles Pop-Up at Luxemporium, Beijing DongAn (China), the physical destination where digital meets reality. With a surface of 61sqm and the concept designed by Studio Beckman, the recently opened Moose Knuckles Pop Up displays both the Fall-Winter and the Spring-summer collections.
The virtual reality helped the brand to develop a short conceptual film with a Moose Knuckles jacket as a limited NFT. It is just the latest experiment of the brand's innovation force towards a changing reality, where digital places new challenges that Moose Knuckles is ready to take.
The film start with a video-selfie of Chinese KOL Mia Kong that become the access to her digital universe in which her avatar face a journey through a surreal landscape to discover and unlock the Moose Knuckles jacket hidden in it. Making this first step into the metaverse outstanding is the high quality of the conceptual virtual jacket designed with a blockchain-based luminant material by the digital artist Tiago Marinho.