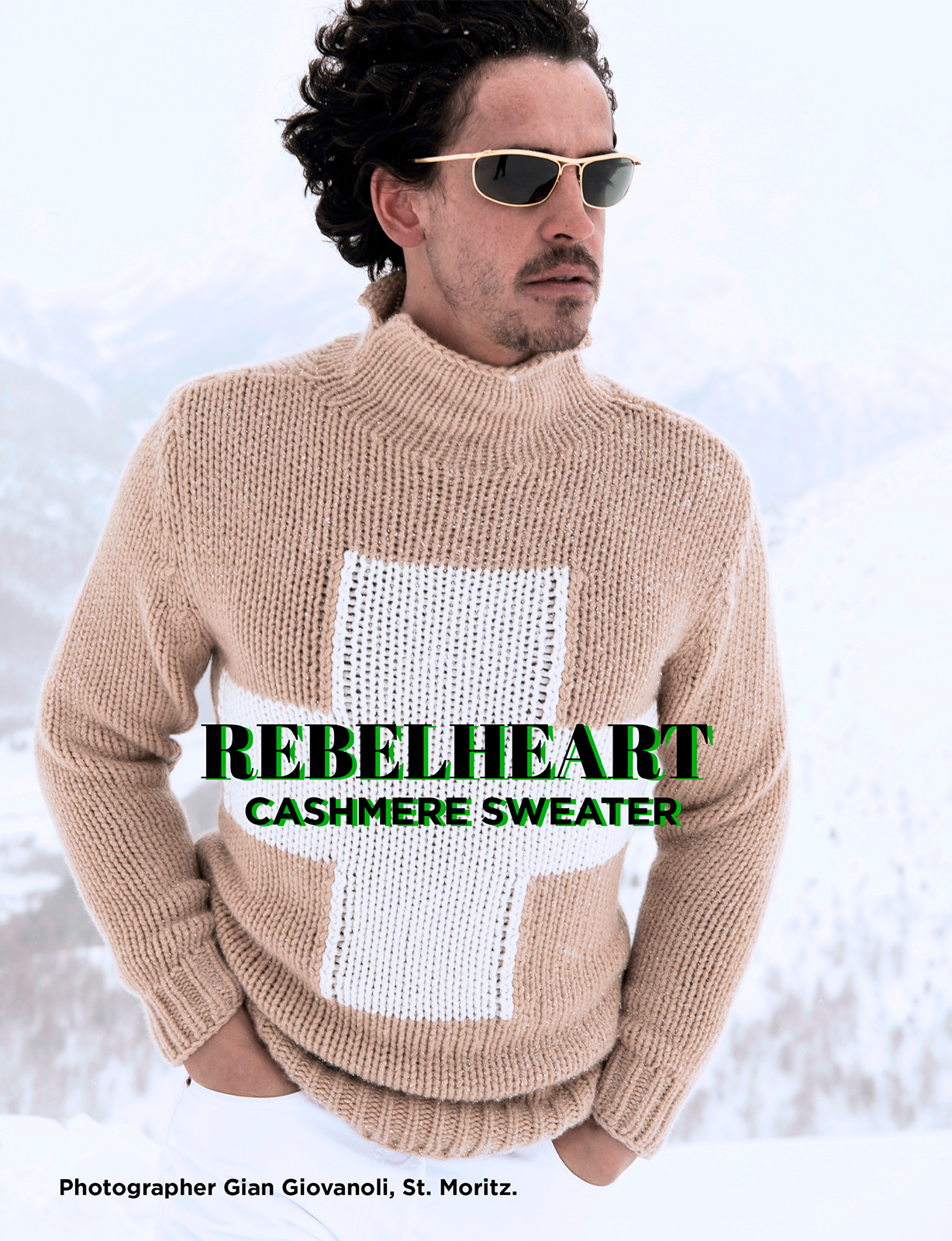 Rebelheart was founded in 2020 by Victor Zahn and Tiziana Nicola. Victor Zahn is Creative Director and works on strategy and creation. Tiziana Nicola has worked for Renzo Rosso and Elio Fiorucci, overseeing brand presentation at various events in Italy and New York. She has also run her own fashion boutiques in Alassio, Turin and Milan. 
rebelheart takes you on a journey through time, casting you under the spell of the snow-covered mountain realm, glistening in the sunlight, and the alpine chic of bygone days. Many memories from back then and moments from today are subtly interwoven into it.
Rebelheart sources its cashmere yarn exclusively from the renowned Cariaggi company in Italy. Cariaggi was founded in 1958 and is considered to be the most prestigious spinning mill in the world. It is known for its careful selection of fibres from the Inner Mongolia cashmere goat and its wonderfully pure and natural refining process. 
At present, rebelheart sweaters can be bought exclusively in Sankt Moritz.
www.rebelheart.ch
@rebelheartcashmere