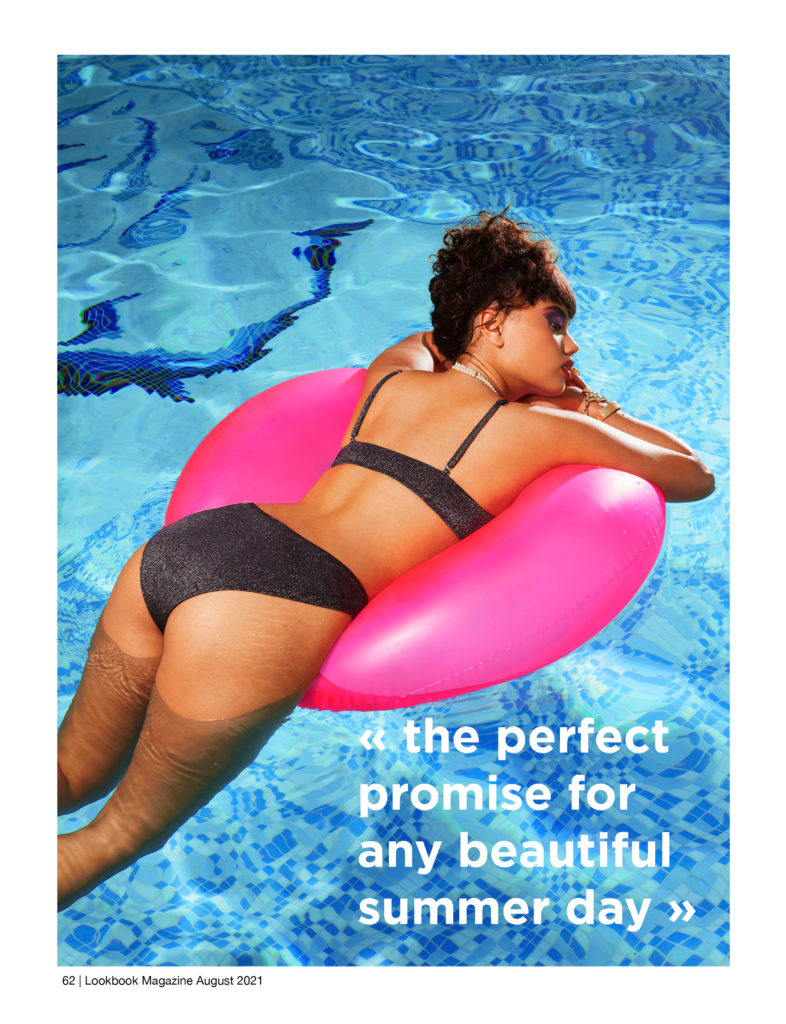 MOODZ's
Summer
The Big Launch:
MOODZ's first
swimwear
collection
A NEW MENSTRUATING BATHING SUIT
With its invisible technicity, the menstruating bathing suit is perfect for early cycles, or in complement of sanitary protections. No more stains on your bathing
suits!
Good news: you don't need to wait for your periods to wear MOODZ's menstruating bikinis, you can now enjoy the sets all Summer long!
Our panties are made of a lining with a jersey absorbent which prevents the fabric from puffing with water. This savoir-faire allows for an endless freedom and clears any frustrations this summer!
Our crop tops are offered from size 34 to 46 and our panties' sizes range from size 32 to 50. As with all MOODZ products, our bikinis are made in Portugal and the  fabrics are certified by Oekotex.
A CAMPAIGN FOR THE SHOW
In a photo campaign full of empowerment, CANICULE, talks about independence and opulence, with much humor and amour. As a tribute to the eighties,
CANICULE is about those women who just don't care. They are the figures of absolute female power. They are hilarious, impertinent, and definitely cheeky.
With this very first bathing suit collection, get ready to spend a summer with MOODZ, full of softness, trust, and self-confidence.