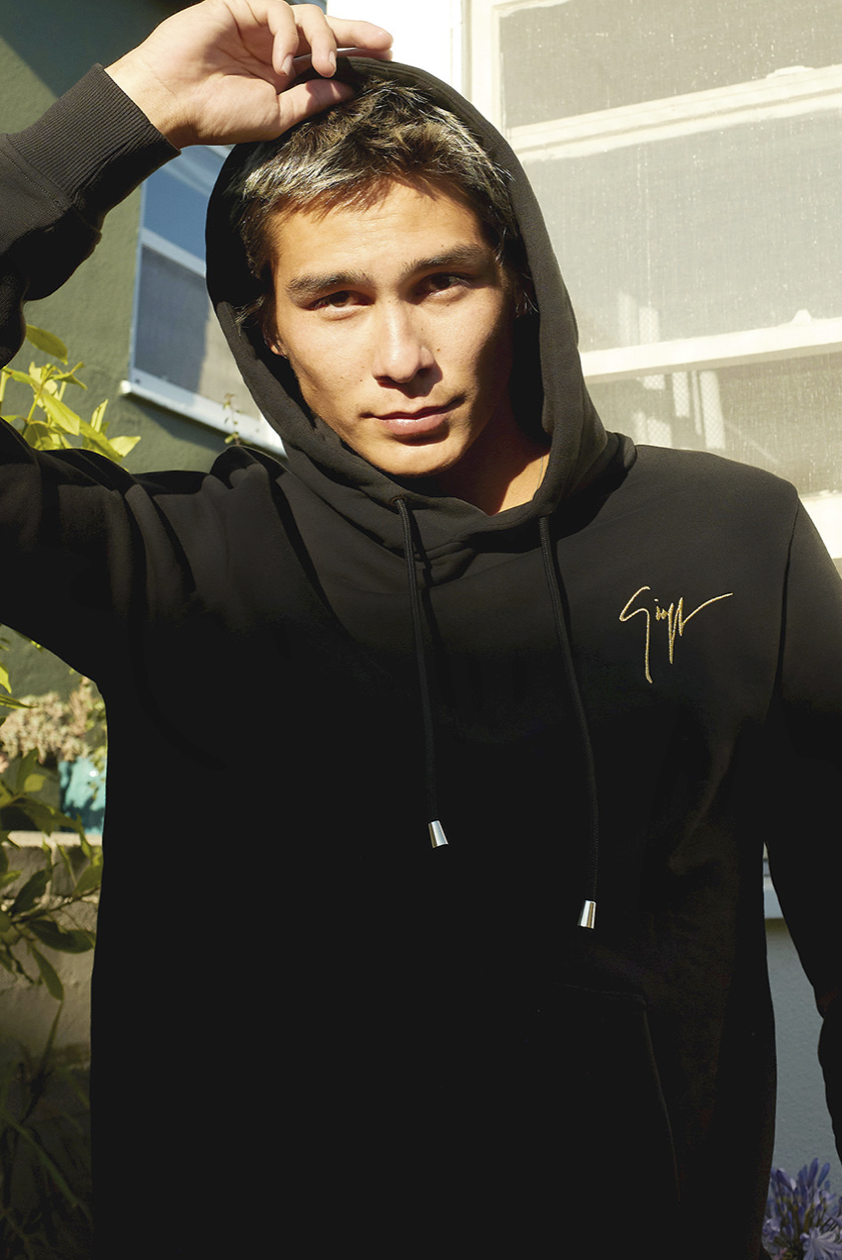 Giuseppe Zanotti launches a loungewear capsule collection
ICan there be anything positive or pleasant in this time of crisis? The answer is yes! Now is the time for all designers to get out there and show the "new inspiration" that the lockdown could bring to them. These trying times boosted Fashion designers to enter the competitive scene and do as much as they can to put their names on the map of renowned designers and to face the health crisis. Great talents never stop to find inspiration to create, and fashion is a great environment in which designers can thrive. 
Who are we talking about? Giuseppe Zanotti, the famous Italian fashion designer is one of those inspiring talents. He is known as a luxury footwear designer and is particularly well-known for his sculptural, jewelled heels, luxury sneakers, handbags, jewellery, and ready-to-wear leather items. Giuseppe Zanotti has been turning the Fashion World upside down, and now once again he shows that he can seek for the best in a different facet.
How can he impress fashion lovers this time? For this summer Giuseppe Zanotti imagined a loungewear capsule that he entitled Living Room.
In the collection he explores a new range of home wear. This is for the creation of a product scale for the new loungewear capsule collection during this summer. Giuseppe Zanotti, the famous Italian designer advances his attempt for success with a digital launch using the title Living Room. His collection includes: T-shirts, sweats, hoodies, pants and cotton-made suits from Italy with a "home" logo. 
During the lockdown, fashion lovers can still take advantage of this new design and new style. T-shirts are now available online since the health crisis persists. Giuseppe Zanotti prepares to launch the rest of the collection probably by the end of the month.
This a well-planned promotion as summer is here and Giuseppe Zanotti invited the American Evan Mock to celebrate this launch. What a creative and inspiring designer who seeks to satisfy his clientele regardless the situation!