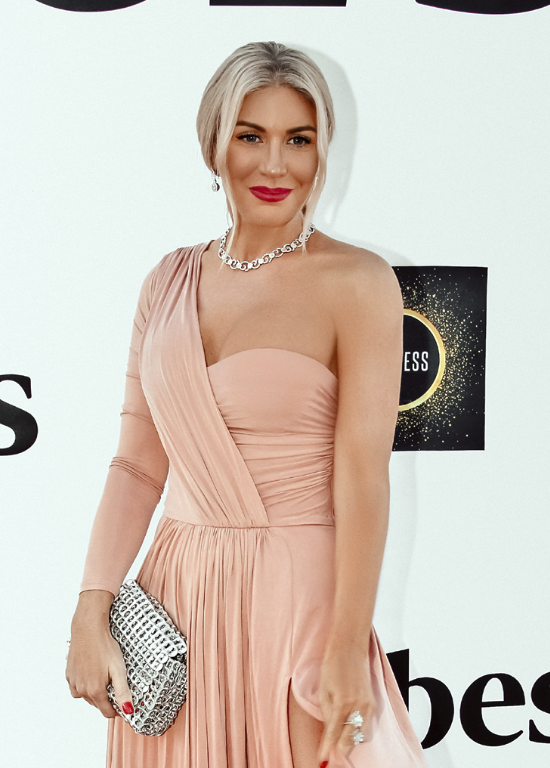 Hofit
Golan
RED CARPET
Hofit lets you shine like a diamond on the red carpet. Meet us and find out what the Cannes Film Festival is for you.
The Cannes Festival is a very special event for me. It has a place in my heart. It's where my career in fashion started, where my inspiration came from. And it was so moving and magical to be back after the lockdown. And Cannes, with its famous red carpet is my first event after COVID. We cried after our first walk up the stairs because we were so moved. 
Share your emotions as you were surrounded by the cameras of the world and the paparazzi.
My emotions of being surrounded by cameras: I'm now at the Venice Film Festival and we are being mobbed by fans and photographers on the way to the red carpet. And you know, it's a special and unique feeling, being in that light. But it's also a lot of pressure and very stressful. They can also take a really bad picture of you and you can never get rid of it. So, you have to be prepared. You need to know your best angles.
Tell us about an interesting or funny situation that happened to you at the festival.
Well, in 2007, I had an embarrassing but funny moment on the red carpet in Cannes. I had designed a dress from my collection to go on the red carpet. And at the end of the carpet, my heel got stuck inside the dress. I bent down to release my foot. And the dress was backless, low cut. So of course, I had a little stressful moment when my panties came out and you could see a little bit of my butt because of the way I had to bend to put my heel back on. I got back into the room okay but it was funny. I've walked the red carpets on crutches, in a suit, in sneakers and heels, in shorts, in a t-shirt, and in a prom dress. If anything happens, I take it with a smile.
You always wear incredible dresses. Who are your favorite designers?
My favorite designer is impossible to name. I stay very loyal to my good friends, whom I wear over and over because I love their work and we have a friendship and I always want to support them. But I also like to discover new designers. And even though I have my own style, which I'm very comfortable with: big bold ball gowns that are hyper-glamorous, elegant, and feminine. I also like a touch of rock and roll. I don't stick to names and brands. I stick to something that I feel good in.
Will you be back next year?
Of course, I have the impression that they will roll out the red carpet again. Variety magazine once said as long as they roll out the red carpet at the Cannes Film Festival, I'll pop up. I'll be there next year.