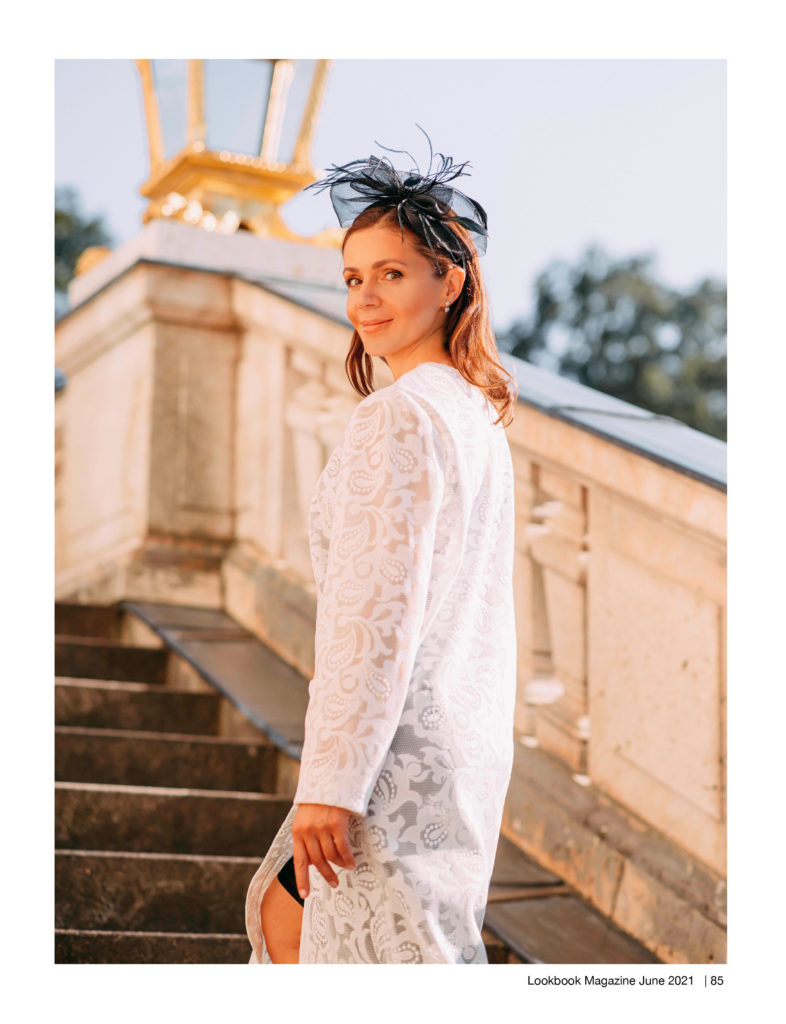 Marina
Geisler
Exclusive interview with Marina Geisler about fashion
Marina as a fashion owner, tell us about your vision of fashion today.
My vision of fashion is practicality and environmental friendliness. Practicality is when one item of clothing can be combined not only with various accessories, but regardless of the time of year and place, it can be used rationally. Whether it's a dinner party, party or business meeting, by mixing your outfit with accessories, you can always create a suitable image.
If you were given a choice of 3 items from your wardrobe, what would you choose?
These are three basic items: a skirt, a T-shirt, pants. These classic items of clothing can always be combined with each other, creating various images, of course, each image needs its own accessories.
What is the color of this season in your opinion?
Brightness of colors prevails in this season. Many designers use deep green in their collections, but I do not have any preference in particular. Colors should be bright in the summer. For example, in my latest collection I used coral and violet. These are vibrant colors that can be applied in the summer, spring, fall, and even winter. Furthermore, these colors suit any type of woman.
How do you feel about vintage things, eco fashion?
Vintage for me is a garment that has passed through the years, and, accordingly, each item has its own energy. Therefore, I am not an advocate of vintage. The only thing I could get is original custom jewelry from Chanel or other designers.
ECO fashion is, in my opinion, the fashion of the future. I believe that special attention should be paid to environmental friendliness. I also use only natural materials for my products, which will be recycled after wear so as not to harm the environment.
What inspires your collections?
I travel a lot and during trips, by observing women, you understand what they need in fashion. First of all, it is practicality and comfort, as I said earlier.
Who do you consider the role model of fashion?
Unfortunately, I have no role model in fashion. But if we talk about famous designers, I admire Gabrielle Chanel, a woman with her own vision and perseverance. This is, so to speak, my soul mate, since her vision was also directed at practicality, femininity and elegance.
Your projects for the near future.
At the moment, I am working on a completely new project the women's community.
(Currently online, but in the future offline as well). It will be an elite women's business club that will help develop and transform all spheres of a woman's life, from business to unique style.
What fashion motto accompanies you through life?
The fashion motto "Less is more" is also the slogan of my fashion brand Unique Tone: "In fashion, the main aspect is a sense of moderation", but I believe that this should be applied to other aspects of our lives as well.
instagram.com/unique_tone_com
www.unique-tone.com