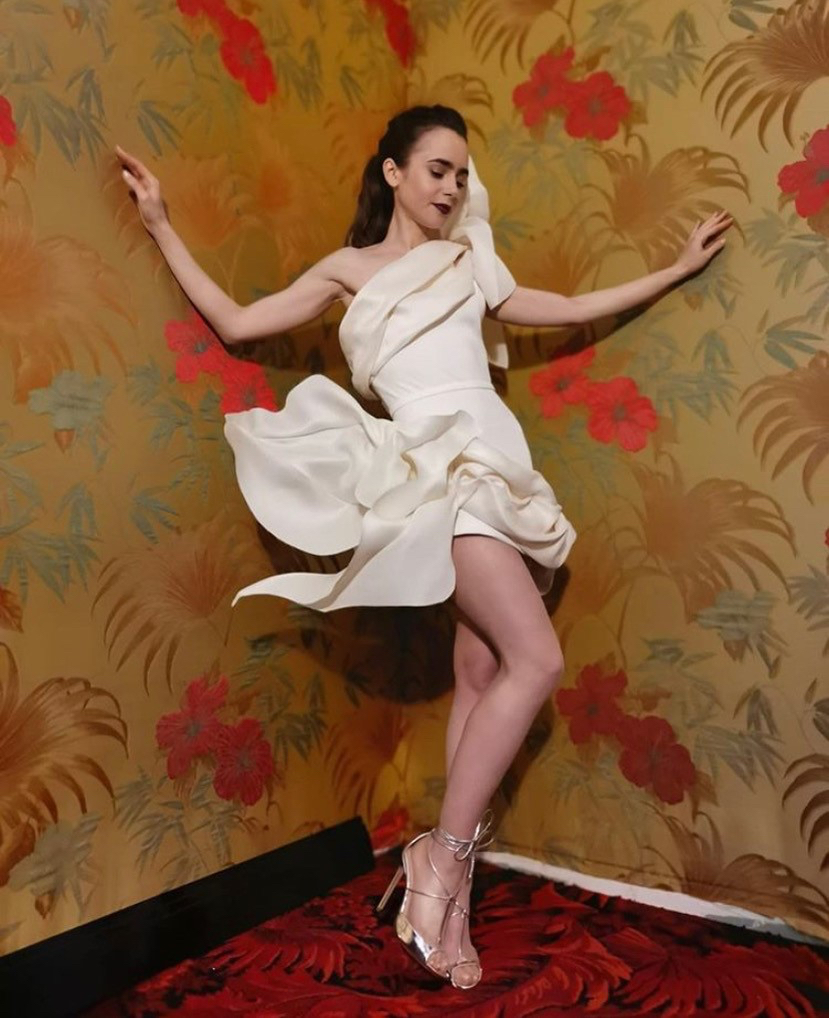 Lily Collins
Netflix
Stéphane Rolland that the production has chosen to dress Lily Collins
A few weeks before its launch, Emily in Paris, produced by Netflix, has finally its trailer.
 Played by Lily Collins, Emily is a young American who agrees to move to Paris to seize a professional opportunity, and will have to adapt to culture shock and French mores.
 It is Stéphane Rolland that the production has chosen to dress Lily Collins, with an outfit that will be found in no less than 5 episodes. Other nods to the creator will also be visible in the series … but for now, no spoilers!
 As Emily sets down in Paris on October 2 on Netflix, a first image of Lily Collins wearing a Stéphane Rolland Haute-Couture dress can already be seen in the trailer.