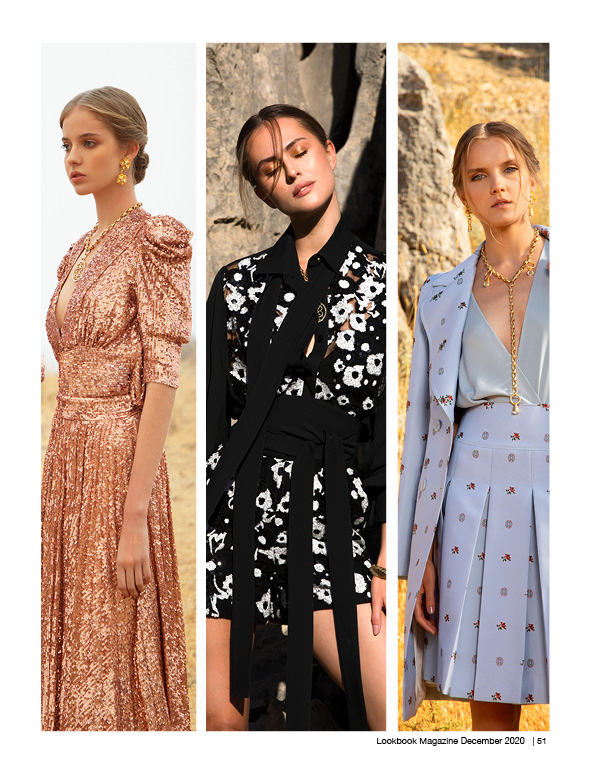 ELIE SAAB
HYMNE A LA VIE
A new dawn. Each woman blossoms and comes into her own. She stands strong and in bold difference to the surrounding arid landscape, exuding a passionate femininity and brave inner mystic. Her gaze is piercing and resolutely looking out into a horizon of infinite possibility. She knows there are many paths to take and is eager to be on her way.
The ELIE SAAB Ready-to-Wear Spring-Summer 2021 embodies the spirited woman as she awakens from seclusion. The collection is inspired by the renewing power of re-emergence and speaks to a fierce feminine that is soft and organic and, at the same time, daring and adventurous.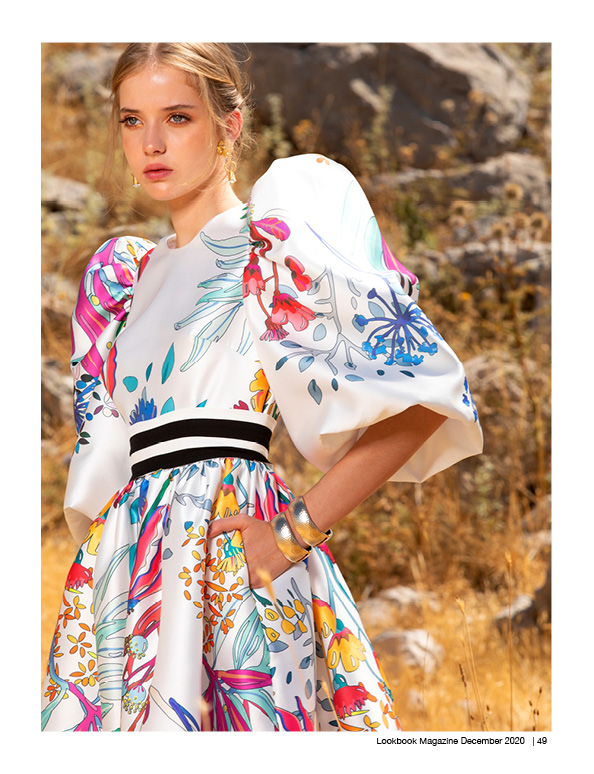 Each woman wears such contradiction in distinct looks that confidently carry her from day into evening. Classical light celadon blue and blush pinks dresses and pantsuits are made edgy with abstract embroidered translucent tulle with beaded accents. A clean white jumpsuit is embellished with ruffled feathers adding volume, texture and excitement. Full sequin salmon jumpsuit and black pantsuit catch the light and glisten with smarts and determination.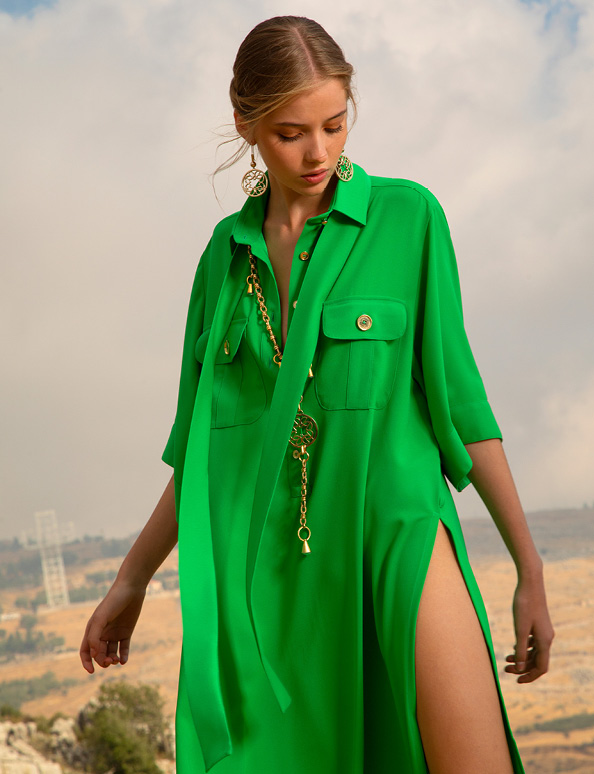 Every woman knows very well who she and is unapologetic of her bold self-expression. She demands attention. A vibrant grass green kaftan moves carefree with a seductive thigh-high slit. Large floral prints bloom onto chiffon, organza and tulle. A modest mini-jacquard knee-length skirt and high collared blouse move in contrast to cheerful ruffled bursts of lemon yellow and bougainville fuchsia. There is a piece for every personality, a line for every figure and a colour for every disposition.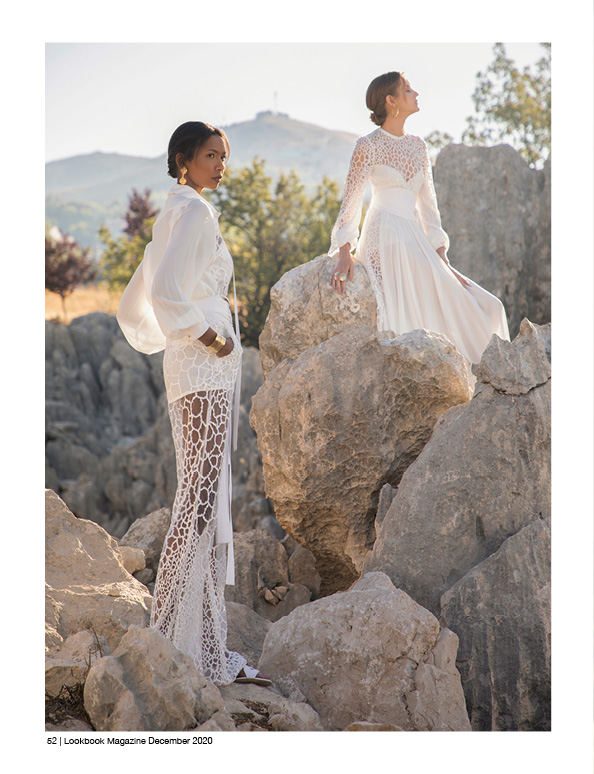 As they blaze forward, the women come together in a subtle celebration of their diversity, giving way to a striking collectivity. Long caped sleeves, rushed ruffled trimmings and dramatic trains seamlessly flow with the melody of their united movement. Some women embellish their looks with ELIE SAAB monogrammed handbags for practicality, large square-rimmed mirror frames for a bit of mystery and golden leather swirled flats for more ease. The signature ELIE SAAB waistline belt is the final accentuation of every individual silhouette.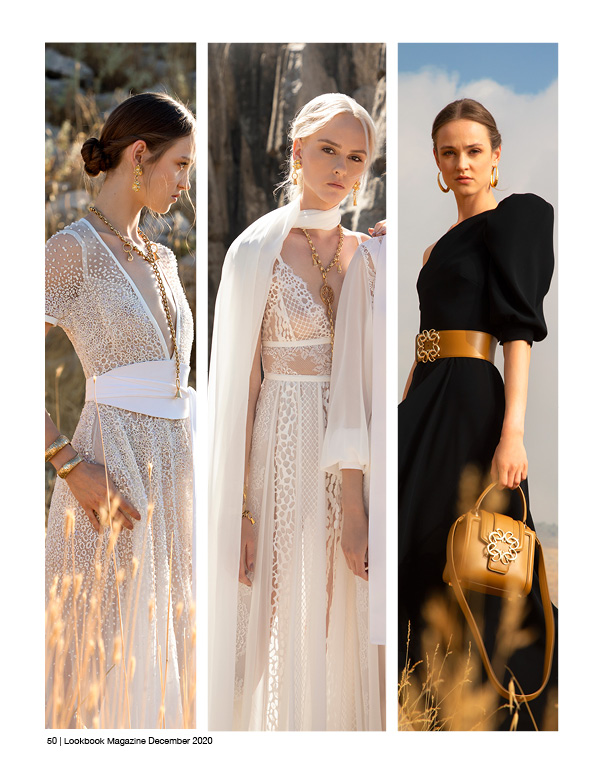 In the ELIE SAAB Ready-to-Wear Spring-Summer 2021, not one woman is the same nor wants to be.