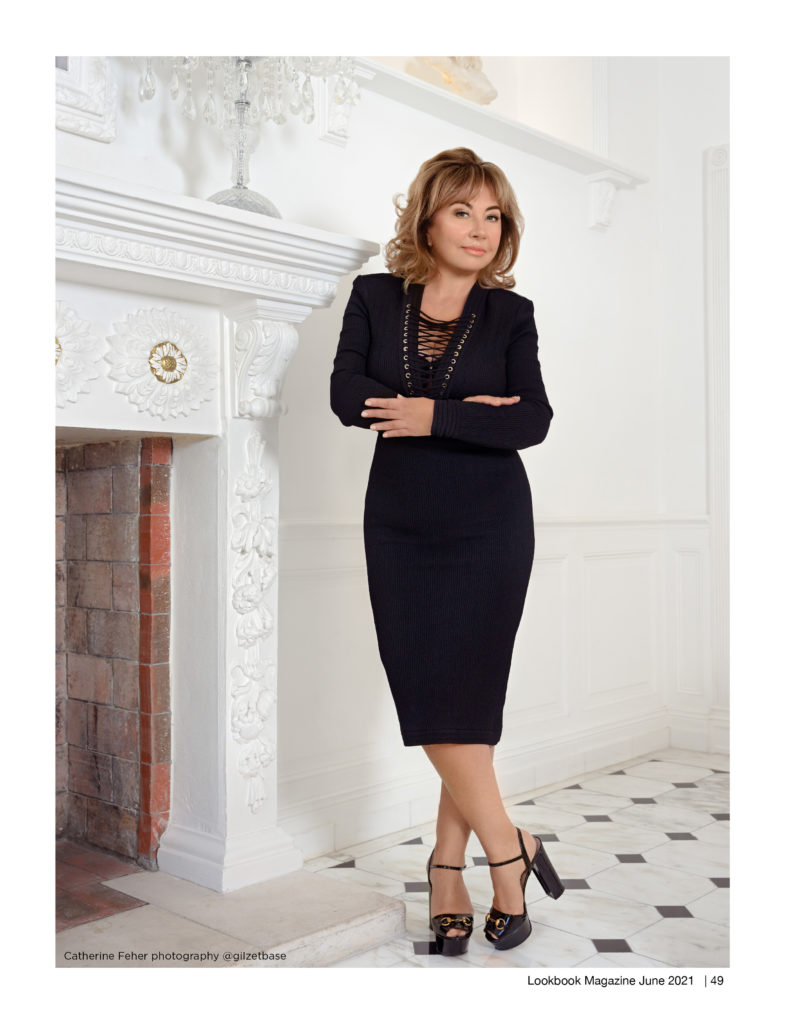 Catherine
FEHER
Anti-ageing treatments that work
Anti-ageing treatments that work
Catherine Feher, founder of a range of anti-ageing treatments and of a beauty salon that takes a conscious approach. She has been working in the field of beauty and aesthetics for over 24 years. Her dermo-cosmetic range is an innovation to ensure the radiance and smoothness of your skin. With highly concentrated active ingredients, the face care products are incredibly effective. A must have: the serum, the night care and the radiance mask!
Anti-ageing body care: rejuvenate the skin and increase firmness.
Catherine Feher's anti-ageing treatments work wonders on the face. But the body is not left out either. With a dedicated range of products, it is possible to achieve smoother and firmer skin. The skin on your body needs special care and lack of firmness is one of the major problems associated with ageing. It is therefore important to use remodelling products every day. But from the very first applications you will notice a softer skin.
Expert solution: the safe anti-ageing peel in an institute
For a top-of-the-range anti-ageing treatment with the greatest expertise, Catherine Feher's salon offers the glycolic acid peel. This treatment is a real gem as it removes the superficial layers of the epidermis. The skin is smoother, looking like new. A genuine youthful glow! It renews itself more easily and thus retains its radiance. The peelings are carried out with the utmost care and respect for the skin.
Catherine Feher salon: effective anti-ageing expertise
When you walk through the door of a Catherine Feher salon, you are guaranteed to be in the hands of an expert. The latest anti-ageing technologies are applied with the utmost care. Techniques that respect the skin and deliver visible results in a safe environment. The treatments are also reliable formulas, perfect for combating the signs of ageing on a daily basis and in complete serenity.
@catherinefeher__perfectskin
www.gamme-anti-age-feher.com